SWEET, SEXY, SASSY, STRONG
The Sound of Sunshine in the Rain
Her VO credits include:
Radio and Television Commercials: Safeway, Macy's, Clorox, Mattel, Sprint, Blue Shield, and many more.
Video Game Characters: Star Wars: X-Wing Alliance – fighter pilot, James Bond 007 – various, My Sims2 Kingon – various, MySims3 – various, Sims Medieval – Queen, League of Legends – Spider Queen, Mr. Pencil – multiple characters and many more.
ADR Work: 'Maid in Manhattan', 'Hellboy', 'The Zodiac' and 'Zoom'
Television Promo work: NBC, ABC, CBS, Starz, HGTV, On Demand and many more.
Narration and Tutorials: Wells Fargo Training, Viviscal, Madison Reed, Molekule and many more.
She has also trained with the best:
Jeff Howell, Samantha Paris, John Erlendson, Janice Erlendson, Pat Fraley, Susan Blu, Ginny McSwain, Thom Pinto, Don West, Tom Chantler, Carla Hardaway, Matt Walters and Dialects with:
Lynne Soffer – Voicetrax
Jodi Gottlieb – Promo
Marice Tobais – Tobias Communications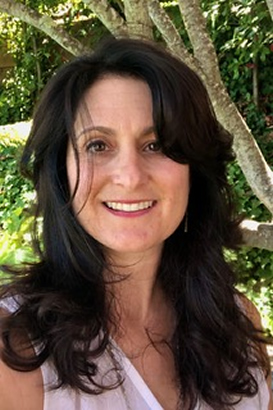 Sydney Rainin's voice has been making it rain for companies around the world for over 23 years.  She loves delivering for her clients and always brings an infectious happiness to every job she does.  Don't let that rasp fool you – she can sound as pure as the driven snow or as wild as a bounty hunter.
She began her foray into the world of voice acting through her love of broadcast.  She worked at KSDT at UC San Diego where she ran a women's talk show and interned summers at KFOX in San Jose diving deep into the world of radio.  She then became a DJ at KFMU in Steamboat Springs, CO where she learned to love the acting behind the script. After returning to the Bay Area she was introduced to Samantha Paris at Voicetrax by her talented uncle, Terry Ward, and Sydney's love affair with voice acting was born!